Flexible Workplace Strategies for Re-entry Planning During COVID-19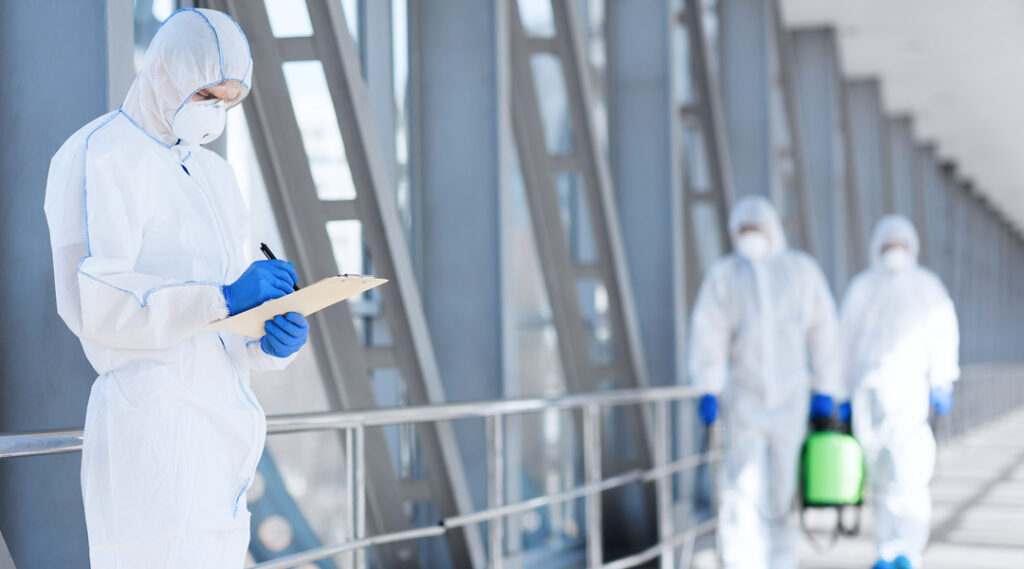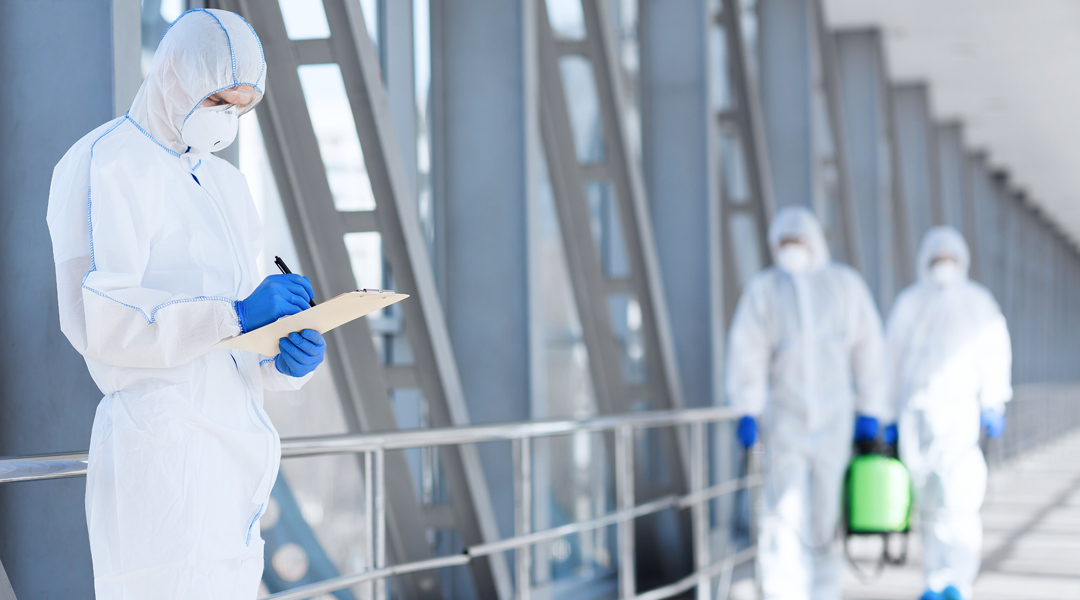 The successful office is a sacred space that hinges on its ability to provide a healthy and supportive environment for its workers.
Efficient team dynamics and spaces optimized for productivity often require years of gentle cultivation, but with the sudden advent of COVID-19 pandemic late last year, these delicate office ecosystems were thrown into disarray globally.
There are 28 countries on full government lockdown, worldwide. Four out of five workers are severely impacted by urgent WFH (work-from-home) policy shifts.
For business owners, this pandemic not only threatens their personal health but also the health of their businesses. Affected business owners are questioning:
What happens to those streamlined office dynamics when your workforce urgently shifts to a WFH policy? How will you effectively manage work from home productivity and still pay rent on vacant spaces? What will happen when WFH rollout doesn't roll back in so quickly, and how can we create a flexible work environment that supports a safe and healthy return to the workplace?
Worried What the Future Holds? Workplace Flexibility Trends
You are not alone in your concerns. Hundreds of thousands of workers from companies like Apple, Facebook, Amazon, Microsoft and Google have shifted to WFH mode right along with you, due to the rapid spread of COVID-19.
Global workplace occupancy is at an all-time low and will continue to be so for a long time, especially with calls for businesses to adopt flexible workplace strategies and develop workplace safety resources that's  'normal' for the future.
Over recent years, workplace flexibility trends have driven a notable rise in upgrades to collaborative workspaces, yet some worry that, just as the COVID-19 scare diminishes throughout summer and those spaces once again go into use, resurgence under cooler temperatures and relaxation of social-distancing precautions will drive us all straight back into a work from home role.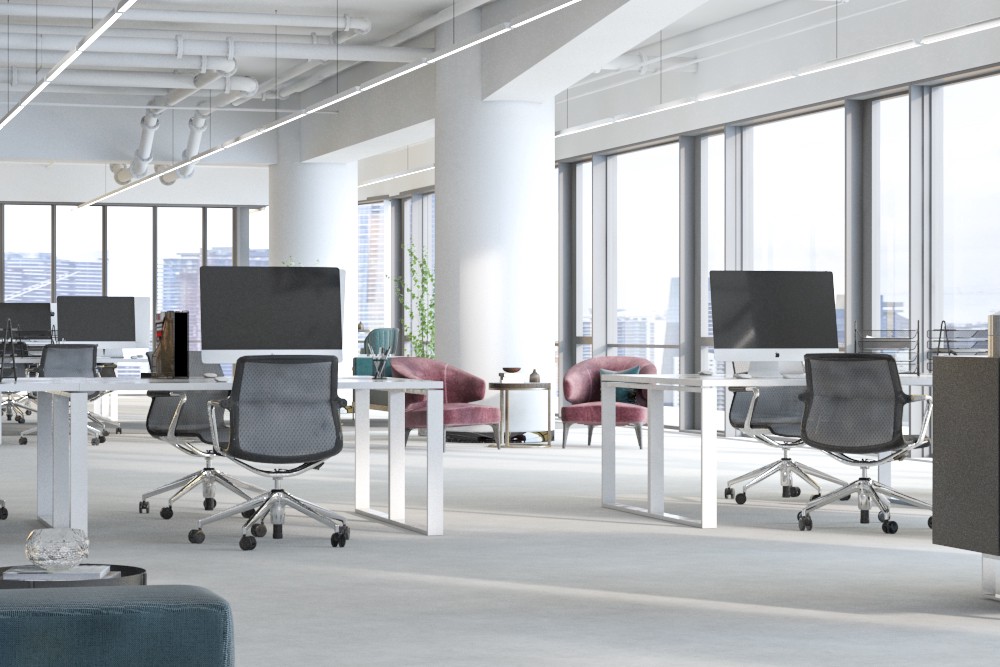 The upcoming period will be an eye-opening experience and stress test for many businesses. Can your workers succeed in all-remote positions or will you need to generate workplace flexibility ideas to save your workforce and brand? Will progress slip or will the new 'normal' mean increased workplace productivity and innovation and how can collaborative offices rethink their flexible strategies to prioritize WFH options and minimize risk in high-density spaces?
Although these drastic and necessary changes have been forced upon us all, we urge you to see this as an opportunity and not a limitation. The benefits of flexibility in the workplace are undeniable, and, what's more, there are tools at your disposal that can help answer all those pressing questions.
The Benefits of Flexibility during a Pandemic
For employees right now, working from home  means proximity to families during this period of highrisk, stress and worry. If employees had been away from home during this period, it could have , increased worker dissatisfaction and lowered productivity.
Employees have also had the opportunity to reduce expenses due to their daily commute, gas expenditure, not to mention things like working lunches, which are considerably cheaper when served up at home.
For employers, upgrading to a flexible work environment (where employees only come to work in the office when necessary) will mean that seats no longer need to be permanently assigned, saving tremendous cost on vacancies and property space.
CoWorkr's benchmark data on assigned workplaces shows that the average office uses only 45% of their workstations at any given point in time. This means that 55 out of 100 desks are vacant during the average 15 minute block of time. Extrapolate that across 10,000 desks and those vacancies are costing you around $55M in idle assets each year. Now that gives you a budget you can work with for shifting to a more flexible layout.
Use Coworkr's Technology to Transform to a Flexible Work Environment
CoWorker's technology is designed to allow organizations, like yours, to transition smoothly from a traditional, 1-1 worker/seat ratio model to a flexible work environment that maintains efficiencies while driving worker productivity.
In a Pre COVID-19 world, work-from-home policies were being implemented more and more, allowing staff the flexibility to visit the office only when needed thereby eliminating the need for permanently assigned seats.
Companies adopting a WTF model will only be successful if they can determine how often and when workers will be coming in, how many might come on any given day and what spaces they occupy most. They need this information to determine just how many seats of all space types are necessary, and that's where CoWorkr comes in.
By tracking utilization and vacancies in an existing office with CoWorkr's person sensors and workplace data analytics, business owners and CRE strategists can define the space and setting requirements of workers, and then implement effective changes. If you do not have space utilization metrics today when planning your re-entry, CoWork has a deep bank of benchmark data that can be drawn upon to determine the right space type mix for all worker profiles and department profiles.
Using this data means that vacant workstations can be replaced with focus areas, project environments,  and other amenities that drive productivity. Most significantly, real-time workplace data can be used to drive your flexible workplace experience wherein workers can search for available spaces on the fly.
The Inevitable Shift to Flexible WFH  Strategies
As if a global pandemic wasn't enough to worry about, business owners must be prepared to dramatically reassess workplace strategy. Armed with new data on how WFH affects productivity, and with the likelihood of new policies shifting to gradual, return-to-work scenarios, we're expecting to see many companies opting to maintain flexibility for their employees.
However sorely we are affected by the loss of physical and emotional connections found within the walls of a traditional office, we're confident that, given the technological prowess of younger demographics and the sophistication of telecommuting technologies, even skeptics of WFH will begin to see and reap the benefits of flexible working conditions.
Over time, employers may realize that flexible work schedules and productivity go hand in hand, but in a good way. Safe workers with their needs met at home will be less stressed, on time and more motivated to do their jobs well.
Eventually, kids will go back to work, and employees can be effective on certain days working at home. They will still need an office to return to a few days a week for teamwork, and community.  The Society for Human Resource Management's 2016 Employee Job Satisfaction and Engagement Report states that 77% of workers list connections with other staff as the top driver of employee engagement. Meanwhile, Kronos Future Workplace research found that negative workplace culture contributed to 26% of churn in an organization.
Churn is extremely expensive for an organization. Today, companies are faced with the complex combination of building an efficient workplace that supports a diverse set of tasks, while maintaining its fragile staff.
One of the most common methods for tackling vacancies while reducing or maintaining the office footprint transitioning to the workplace model known as Activity-based Working, or ABW.
In a post-covid-world, ABW workplace will allow organizations to support the task at hand for whoever shows up to the office that day. Instead of providing an assigned desk for each individual, there is a diverse set of seats for each worker when they are limiting occupancy to 50%. Due to room occupancy sensors, we can easily prevent the accumulation of employees in one area.
Furthermore, unassigned workplaces by nature are cleaner as shares spaces have to be cleaned daily in order to accommodate the next day of activity. Assigned desks are typically crowded with photos, snacks, and trinkets that make it difficult to clean around. Unassigned workplaces allow for deeper sanitization services that will support worker health.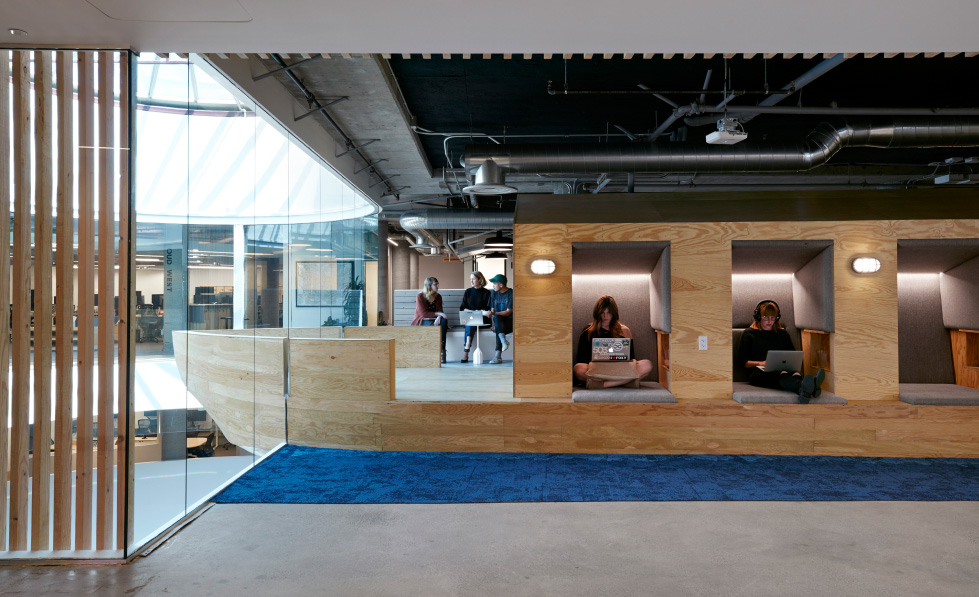 Conclusion
In many leading workplaces, we see innovative solutions like Airbnb's Dutch houseboat (a listing available for rent on Airbnb). According to the Airbnb design blog, "it's playful, but it serves a purpose: The cabin is a functional meeting room, and it has little cubbies built into both sides where people can do focused work."For those who prefer a less eccentric approach, the Framery offers ready-to-use modular work solutions like phone booths, designed for workers who need a private space in a public place.
While using space amenities like focus pods, lounge furniture, and other AWB settings may sound like an expensive novelty during times of transition, the cost is negligible when compared to the cost of vacancies, underperforming workers, or worker churn on your company.
Big changes are on the cards for companies great and small, young and established, in every corner of the world, for at least the coming year. Now, let's work together to make the necessary transformation a truly positive one, with solutions that save you money, uplift worker productivity, and inspire innovation for the future.
CoWorkr is here to help you streamline and co-ordinate this process, and ensure the continued success of this brave new way of doing business, guided by quality data and real-time analytics.