CoWorkr Is Helping Companies Return to the Workplace With Live Streaming Occupancy Data
We believe that connecting your workplace with high resolution, live occupancy sensors will provide a safer and healthier workplace without backtracking on efforts put in to place prior to the global pandemic outbreak. Below is a set of features that we have developed in response to customer fears and requests.
The return and continued occupancy of the new workplace is a cyclical and iterative process. CoWorkr has released a simple guide to walk through how companies can leverage real-time date to design and maintain their space. Click below to check it out.
Read more
Use Daily Heat Maps for Operational Efficiencies in Janitorial Services
View daily floor plans that visualize the amount of utilization each space has seen that day.
Visualize Occupancy data on Floor Plans
Customize Use time frames
Adjust Cleaning area size per location
Export Plans to PDF
Share link to App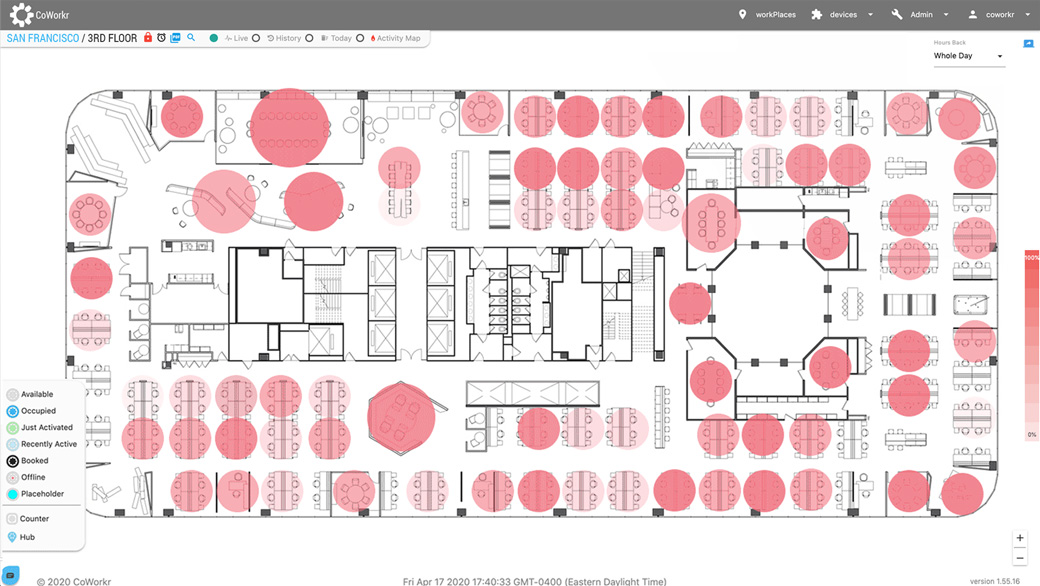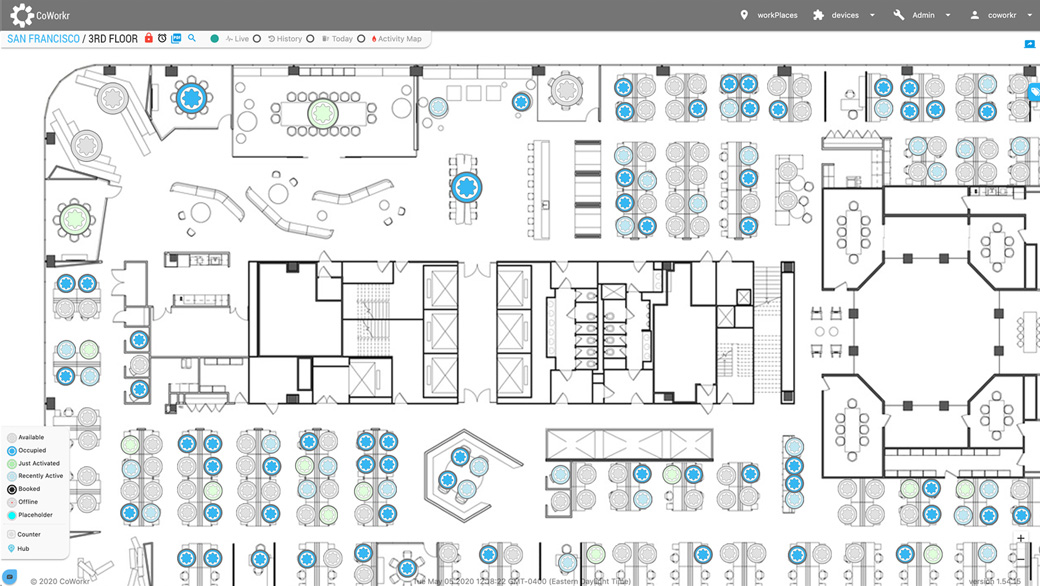 Help Workers Find a Safe and Available Space by Presenting Them With Live Data
Live floorplans use CoWorkr's real-time occupancy data to show you which spaces are being used across your workplace.
View Live occupancy on your floor plans
Kiosk view settings to deploy across digital signage
Use live floor-plans to find an open seat
Locate crowded or empty area
View live occupancy of other floors
Monitor Occupancy With Real-Time Alerts
Safeguard against high occupancy events in conference rooms, floors, and even across buildings. Set up custom email alerts so you can be on guard against unsafe social distancing
Create alerts based on occupancy levels
Customize alerts for specific space types
Customize alerts for specific locations
Assign alerts to building representatives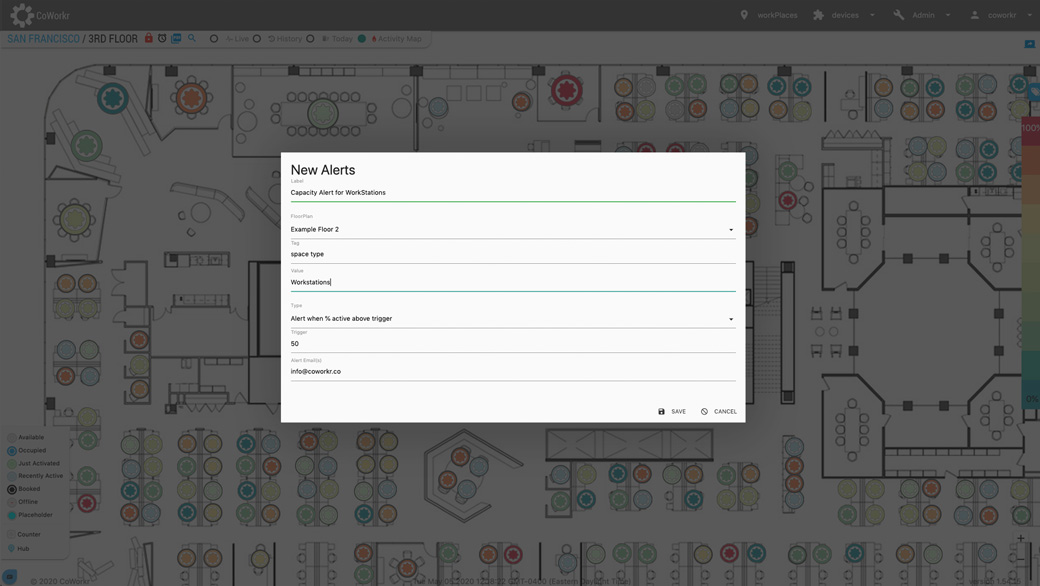 CoWorkr Integrates With the Top Workplace Apps
CoWorkr integrates with your favorite workplace technology vendor. Together we provide holistic solutions that close the loop on facility management, workplace experience, and more. Our API streaming services are included in all subscriptions so you can get the most mileage out of your workplace tech budget. Please get in touch if there is an integration you would like to discuss.



Schedule a Demo With Us
Enter your details below for a no-obligation CoWorkr demo.